A series of businesses are "waiting in line" to wait for the Japanese Government to approve the budget, to assist them in transferring a part of production from China to the country.
This year, Japan has set aside a budget of 220 billion yen (2 billion USD) to support the costs of bringing back production from abroad. During the first review round ending in June, the Government of Japan approved 57 businesses over 90 initial applications, with a total support amount of 57.4 yen.
By the second application round ending at the end of July, Japan has received registration applications from 1,670 businesses with a total value of about 1,760 billion yen. This is 11 times the remaining budget of the program. The results of the subsidized enterprise selection will be available in October after evaluation by independent experts.
Currently, the Government has no plans to supplement funds for this program. However, some candidates seeking to succeed Prime Minister Shinzo Abe mentioned several measures to assist in diversifying the supply chain.
Businesses are supported with the aim of diversifying production networks to ensure economic security in the event of an emergency, rather than simply closing foreign factories and moving back home.
Business subsidies for public health or capital production are concentrated in a few countries, especially China, with a maximum of ¥ 15 billion per project.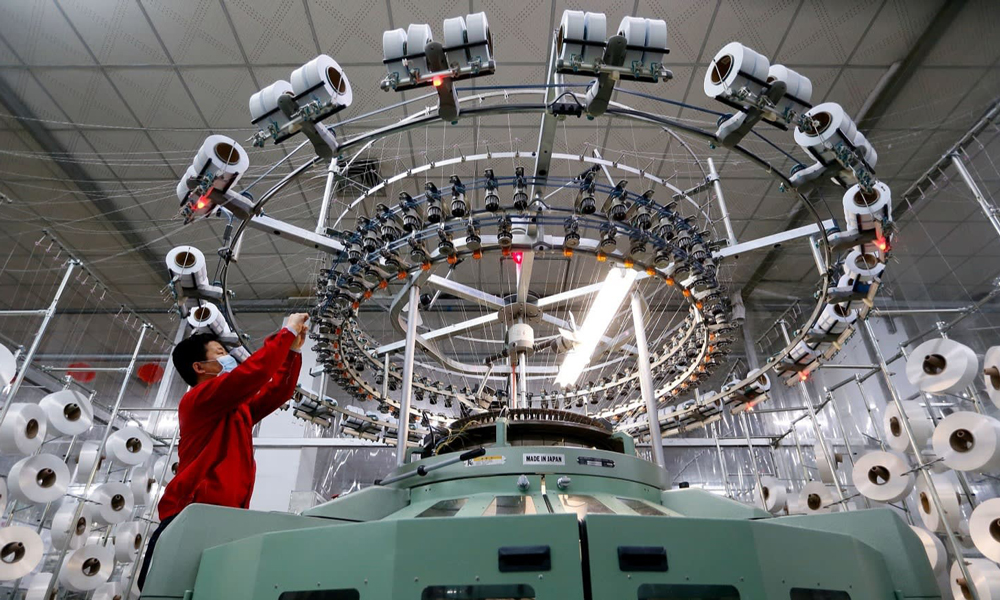 A textile factory in Qingdao City, Shandong Province, China. Photo: Reuters.
In recent years, China has gradually lost its attractiveness to manufacturing enterprises due to increasing labor costs. In a 2019 survey by the Japan Trade Promotion Organization, if the production cost in Japan is 100 as the base, the production cost in China is 80, and Vietnam is 74 points.
In another program to help diversify the supply chain, 30 Japanese companies were granted a 23.5 billion yen support to expand production to Southeast Asia. In which, up to half of these enterprises choose Vietnam as their destination.
Previously, Japan also used subsidies to boost domestic production in 2011. Japan implemented a program to promote business establishment after the earthquake and tsunami in March 2011. In the first round, they received about 750 applications and accepted support for 250 businesses with a total support amount of 200 billion yen. However, this support program only existed for a short time as production costs in Japan increased, partly due to the strong yen at the time.
The difference in the support program this time is the volatile global business environment, especially in the context of escalating US-China tensions, making economic security more important than ever. Policies for the protection of domestic production were common before Covid-19, but pandemic shock accelerated this trend.